Is there a better deal in San Diego than the Flagship Ferry? Scenic transportation to/from Coronado aboard a piece of San Diego history with amazing views, fresh air, access to shopping, dining and activities on both piers—all for just $7!
Flagship's friendly crew operates two ferry routes between Coronado and San Diego, departing from Broadway Pier on the hour and the San Diego Convention Center on the half-hour. Enjoy an easy and scenic 15-minute ride to the Coronado Ferry Landing, a waterfront marketplace full of over 25 unique shops and restaurants, and convenient access to all that Coronado Island offers!
We recommend purchasing your tickets ahead of time online or you can buy them at the ticket booth when you arrive. Note: Masks are not required at this time.
Get a live view of San Diego Bay from the Flagship Ferry Cam
Did you know Flagship offers narrated harbor tours and dining cruises on San Diego Bay? View this season's best cruises.
---
Commuter Schedule Details
Morning commuters can receive a complimentary fare Monday through Friday at the noted times. Morning commuters must obtain a commuter ticket from morning ferry crew for afternoon return trip.
Commuter Holidays (Commuter Ferry Does not run):
Major government holidays, President's Day and the day after Thanksgiving.
Daily ferry service between
Broadway Pier and Coronado Ferry Landing.
Broadway Pier
to Coronado
Coronado
to Broadway Pier

4:50 AM

5:10 AM

5:30 AM

5:50 AM

6:10 AM

6:30 AM

6:50 AM

7:10 AM

7:30 AM

7:50 AM

8:10 AM

8:30 AM

9:00 AM

9:30 AM

10:00 AM

10:30 AM

11:00 AM

11:30 AM

12:00 PM

12:30 PM

1:00 PM

1:30 PM

2:00 PM

2:30 PM

3:00 PM

3:30 PM

4:00 PM

4:30 PM

5:00 PM

5:30 PM

6:00 PM

6:30 PM

EVENING SERVICE HAS BEEN TEMPORARILY SUSPENDED

7:00 PM

7:30 PM

8:00 PM

8:30 PM

9:00 PM

9:30 PM

10:00 PM

10:30 PM
Select Your Cruise
Ferry Tickets
Ferry tickets are good any day, any time, any route, no matter what date they are purchased.
| | | |
| --- | --- | --- |
| One Way Ticket | | Ages 4+ | $7.00 |
| Infant | | Children under 4 ride FREE |
Before you depart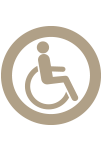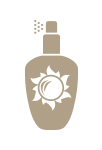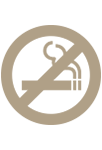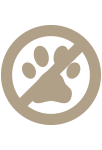 Cruises may be cancelled in the rare event of unsafe weather conditions.
For further information, please visit our FAQ
Testimonials
We took our bikes on the ferry. I definitely recommend taking the ferry if you are taking a day trip to Coronado traveling by bike, foot or bus.
The ferry ride to Coronado is quick, you can't beat it. The staff were very friendly and even jovial; something you don't see too often.
A few nights on Coronado were better due to this ferry being near the train station so I could walk over with my luggage.
The experience is fabulous, especially at sunset and after dark. The views of the San Diego downtown skyline and the pleasure of being on the bay, were wonderful.