Whale Watching Route
Each whale watching excursion is slightly unique. We follow the whales' migration path to bring you up close for the best sighting spots, which change every day. In the beginning of the season, the southbound whales swim closer to the coast, so the maximum distance is about 3-5 miles. Toward the end of the season, when the northbound whales swim further out, we can cruise up to 9-12 miles off the coast.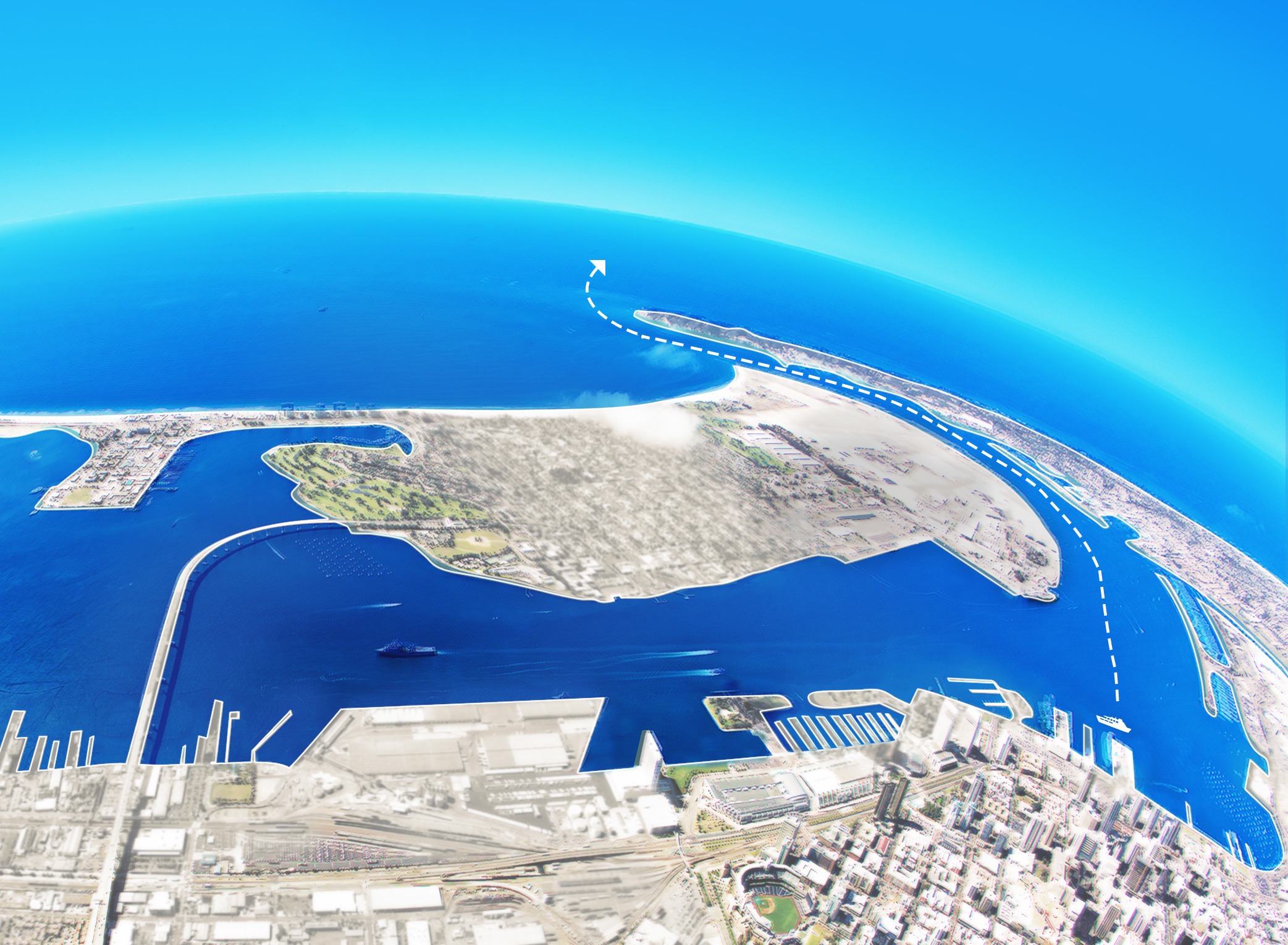 Before You Depart
Chances of spotting a whale are exactly the same, whether you choose the morning or afternoon departure. Whales don't wear watches.
Same goes for the days of the week. Each day has an equal chance of sightings. Whales do not have calendars.
In the unlikely event that your departure is cancelled due to poor weather conditions, we do our best to contact you in the morning at the phone number you provide. We will reschedule your tour for another day if you like or provide you with a full refund—your choice.
Guests with wheelchairs can access the vessel and interior main deck. However, the exterior top deck and the restrooms are not ramp accessible.
What To Bring
We suggest dressing in layers. The temperature and winds can be unpredictable even if it's sunny out.
warm clothing
binoculars
camera
sunscreen
hat
medication - If you may be prone to seasickness, plan ahead. Medication only works when taken BEFORE boarding the vessel. Wristbands for motion sickness also can be effective. Either can be purchased at any drug store.
For more, visit our FAQ.