As a family-owned and operated business for over 100 years, we mean it when we say that our employees are like family. On Employee Appreciation Day, we not only want to thank the entire team at Flagship for their outstanding work and contributions but we also want to recognize one particularly special team member.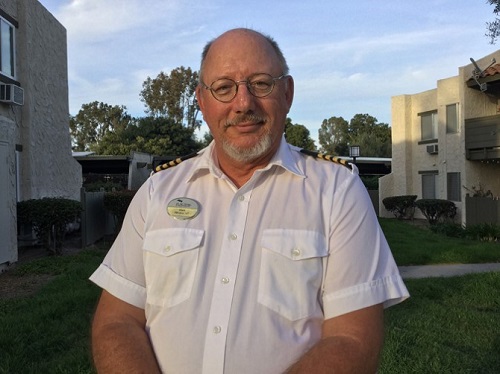 Captain Mark Wilson is the helmsman of our Coronado Ferry and he's celebrating his 26th anniversary at Flagship this month. We asked Mark to tell us a little more about what brought him to Flagship, why he loves his job and what he likes to do when he's not on the water. Check out what Mark had to say and please join us in wishing him a very special silver anniversary with Flagship.
I started with Flagship back in March 1990. My job at that time was to supply all the boats with whatever they needed. Things such as food for the snack bars, alcohol for the bars, cleaning supplies for the deckhands, etc. But, what I really wanted to do was work on the boats. So, as soon as the opportunity presented itself I grabbed it.
I had to work my way up the ladder from deckhand, to engineer and then to captain, but it was definitely worth the wait. Some people are night owls but I've always been a morning person. I especially love the hour before sunrise. The stars are going to sleep but the Earth is just waking up. There is no breeze. The sea birds, sea lions and dolphins are beginning their day too. It's the best time of the day. Most people are still at home but there's nowhere I'd rather be than on the ferry which is exactly where you'll find me most mornings.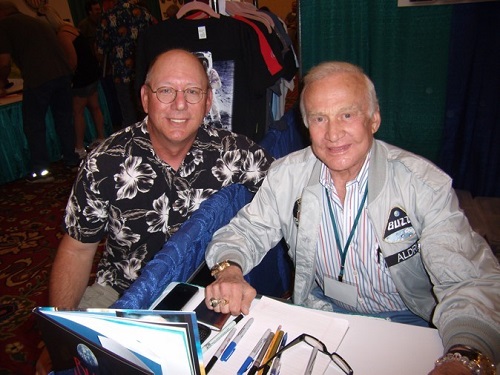 When someone stays with an employer for over 25 years I guess that says something about the company. And when I look back over the years the things I remember the most are always the people I have associated with. I remember the deckhands who have been with me during the worst storms and the coldest mornings. The time San Diego experienced a horrible fire and the Mayor asked people to stay home but the ferry continued running so that people could get where they needed to go. I remember Santa Clause crossing the bay to greet the children of Coronado. And I remember the people who boarded the ferry feeling blue due to the ups and downs of everyday life but somehow when they got off they wore a smile. And they were happy to let the whole world see it.
When I was a young boy my heroes were the astronauts of the Apollo era. And to this day I often find myself getting lost in a good space movie or sci-fi novel. I got to see a space shuttle launch in person, met many of my heroes including Buzz Aldrin and I'm often in a museum looking for space artifacts. It's a hobby of mine but it's also one of my favorite states of mind. Although I will never get the chance to go to space myself I envy those who will (and by the way Star Wars Episodes 4 & 5 are great. Episode 7? Not so much. Sorry.)
If for some reason you find yourself with some free time during the early morning hours come on down for a ferry ride. That sunrise can change any day into a great one. I know from experience.
—Captain Mark Wilson