Private Yacht Charters
Make San Diego Bay The Venue

San Diego Yacht Charters
Celebrate on the Bay with a customized private party for you and your guests
Flagship Cruises & Events offers the most unique party venue in San Diego—a private luxury yacht cruising the beautiful bay! Let us make your upcoming celebration extraordinary.
Imagine the smiling faces, the photos, the special memories, as you and your guests celebrate on the water, surrounded by San Diego's most spectacular views. The boat you charter is exclusively yours, featuring indoor and outdoor space, full bar and catering services, and our professional crew. We'll take care of every detail, allowing you to enjoy your event from start to finish.
This luxury experience is surprisingly affordable. Contact us today to see how we can provide the most value for your budget. Every detail is customizable.
San Diego's Best Special Occasion Venue
Whatever occasion you happen to be celebrating, being on a boat makes it that much more special. Day or night, the experience is something your guests will never forget. Both locals and visitors will see San Diego from a whole new perspective.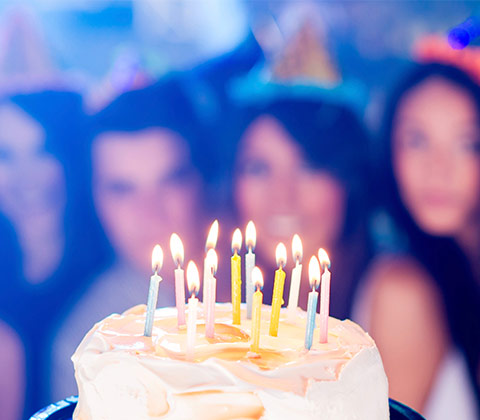 Ideal for:
Birthdays and Anniversaries – We have vessels to match your party size, featuring music and dancing and ever-changing views. Great for milestone birthdays (30th, 40th, 50th, 60th), Sweet Sixteens, Quinceañeras, and romantic and elegant anniversary celebrations.

Whether your vision is intimate or over-the-top, we can scale our efforts to match your needs. DJs? Live band? Seated dinner or stations? It's all customizable.

Graduation Parties – Now is the time to reserve a yacht for your private graduation event. Party on the bay surrounded by beautiful sights and elegant service. It's a great reward for your grads who worked so hard to reach this goal.
Any Occasion – We have hosted every kind of gathering imaginable. Lunch and dinner cruises for reunions, military celebrations, religious celebrations like bar mitzvahs and bat mitzvahs, holiday parties, every aspect of weddings from engagement parties to bacherlor/bachelorette parties, bridal showers, rehearsal dinners and of course the ceremony and reception. (...even a few divorce parties.) The point is, if you've got a group and something to celebrate, give us a chance to make it something spectacular.
Why Choose Flagship?
Flagship is a family-owned business. Quality is our highest priority. From the way your guests are greeted when they arrive, to the quality of fresh food and variety of beverages we serve, to the comfort and modern amenities available on board, no one takes having fun more seriously than we do. We are San Diego's only locally owned and operated cruise and event company. We are not a national chain. We know these waters as well as anyone, and love hosting parties on the bay—birthdays, anniversaries, reunions—whatever the special occasion may be, we have more experience at creating satisfied customers than any other cruise fleet in San Diego.
All of the guests raved about the cruise and our son and his fiancée couldn't have been happier. It was the absolutely perfect celebration!
It was amazing, the price is good and the service is wonderful. Totally recommend for a special occasion.
We entertained a party of 40 in the Captain's Salon for a birthday celebration ... The food and service were both excellent. The crew was very helpful and very accommodating.
We hosted a business party on the Quiet Heart and not only did the crew handle our party with the best service but our clients left with great memories from this event!
I celebrated my birthday on this Veteran's Day. It was great and worth every cent. The staff was wonderful.
I schedule a large (100 person) business dinner for an industry meeting. The crew was fantastic and the Spirit of San Diego was a great ship! Everyone loved the dinner and the tour around the harbor. Awesome Job!
Thank you for making my 50th Birthday Party the most amazing and wonderful occasion! The staff, service, decor, food...everything was perfect. I highly recommend Flagship for the best experience and attention to detail.
School Outings
Being on the bay brings out the kid in all of us. But no one loves events on a Flagship yacht more than kids. This makes us an ideal venue choice for school outings of all shapes and sizes. From elementary school to high school to college and universities, we've sailed with them all.
Flagship's vessels are a popular choice for proms, graduation parties, homecoming events and formals. We host reunions and fraternity and sorority events. It's a great experience for students, faculty and staff.
Talk to us about how we can make your school event sparkle. We provide unlimited soft drinks for younger passengers, as well as security, chaperone passes, snacks—and can make things as formal or informal as you like. Whatever it takes to make your school event a success.
Details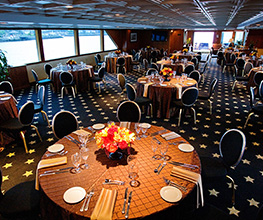 3-4 hour cruise on private yacht
Premium or Top Shelf Bar
Tray Pass and Display Hors D'Oeuvres
Uniformed crew and exceptional service
Your choice of Plated, Buffet or Reception Style Menu
Premium Linens
Custom selection of Fine China, Silver and Glassware
25 miles of San Diego scenery
Team of Expert Event Planners
Custom entertainment to suit any event
Meet the Chef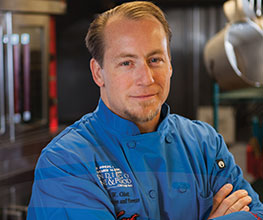 Chef Brian Gist celebrates flavor and diversity with a modern and unique take on traditional West Coast fine dining. A Seattle native, Gist received his formal training from the California Culinary Academy in San Francisco. He cultivated his unique flavors and skills at renowned establishments such as Salish Lodge, La Costa Resort and Spa, and The Harbor Club.
After impressing diners up and down the west coast and mastering a range of international cuisine on private yachts in Panama, Mexico, and Canada, Gist returned to San Diego and joined the Flagship team in 2000.
Chef Gist takes advantage of San Diego's proximity to fresh-caught seafood and local vegetables. The fish you eat on a Flagship Cruise was caught that day and the vegetables were sourced from nearby California farms whenever possible. These are more than just details; they take the dining experience to new levels. Your guests deserve it!
Entertainment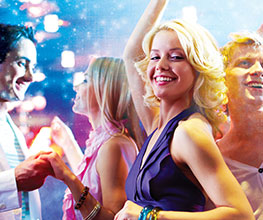 If your event calls for it, we can help coordinate on-board music and other entertainment, including:
DJ
Solo musicians
Karaoke
Dance Band
You'll also have an experienced event coordinator at your service to help manage staff, vendors, and any other details that your event requires.
Our Fleet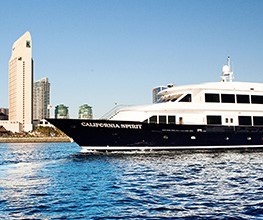 Flagship owns the newest, most modern fleet in San Diego. Each luxury ship has amenities that will take your breath away. From the largest to the most intimate events, we have the vessel to provide a perfect fit.
View Ships
Route Map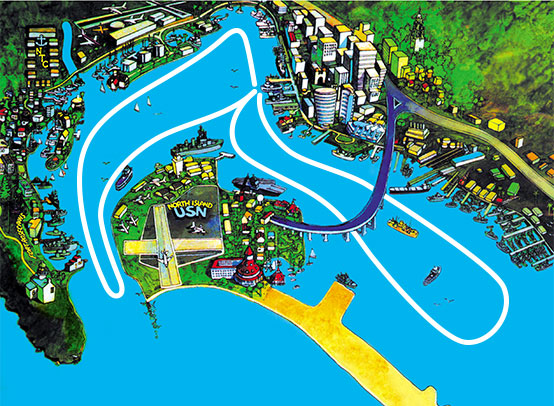 Full Bay Route
The San Diego skyline
U.S.S. Midway Aircraft Carrier
Star of India and the iconic ships of the Maritime Museum
Coronado Bridge
Request More Information
Explore the beautiful scenic coastline that San Diego has to offer in the comfort of a luxury yacht. Among our Flagship Cruises and Events fleet, there is one perfect for your needs. Contact Us Today.